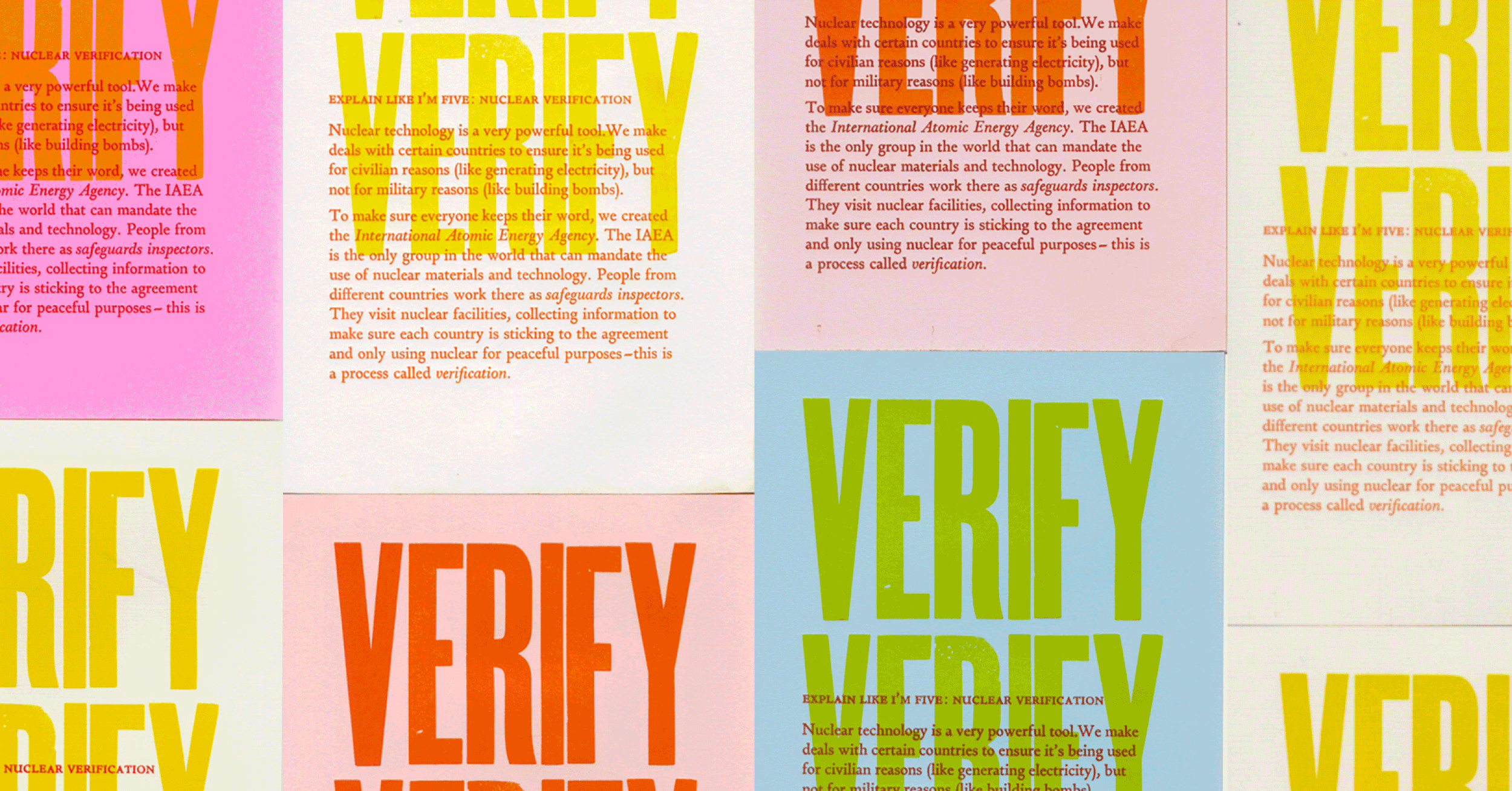 This ongoing work takes place within the N Square Innovators Network, an intersection of interdisciplinary leaders who brainstorm, prototype, and pilot breakthrough approaches to reducing nuclear weapons threat.
The Verification Team consisted of designers working alongside nuclear experts in fields related to satellite imagery, nuclear physics, energy strategy, policy-making, and security research to look at the theme of verification — the act of checking whether countries are keeping their treaty promises to reduce nuclear weapons or keep all nuclear activity peaceful.
Can You Verify? is a scalable poster competition that invites artists and designers to graphically interpret explanations by nuclear experts about specific verification procedures, techniques, and industry jargon. These posters and public exhibitions help visualize, communicate, and provoke about complex topics relevant to our collective safety and security.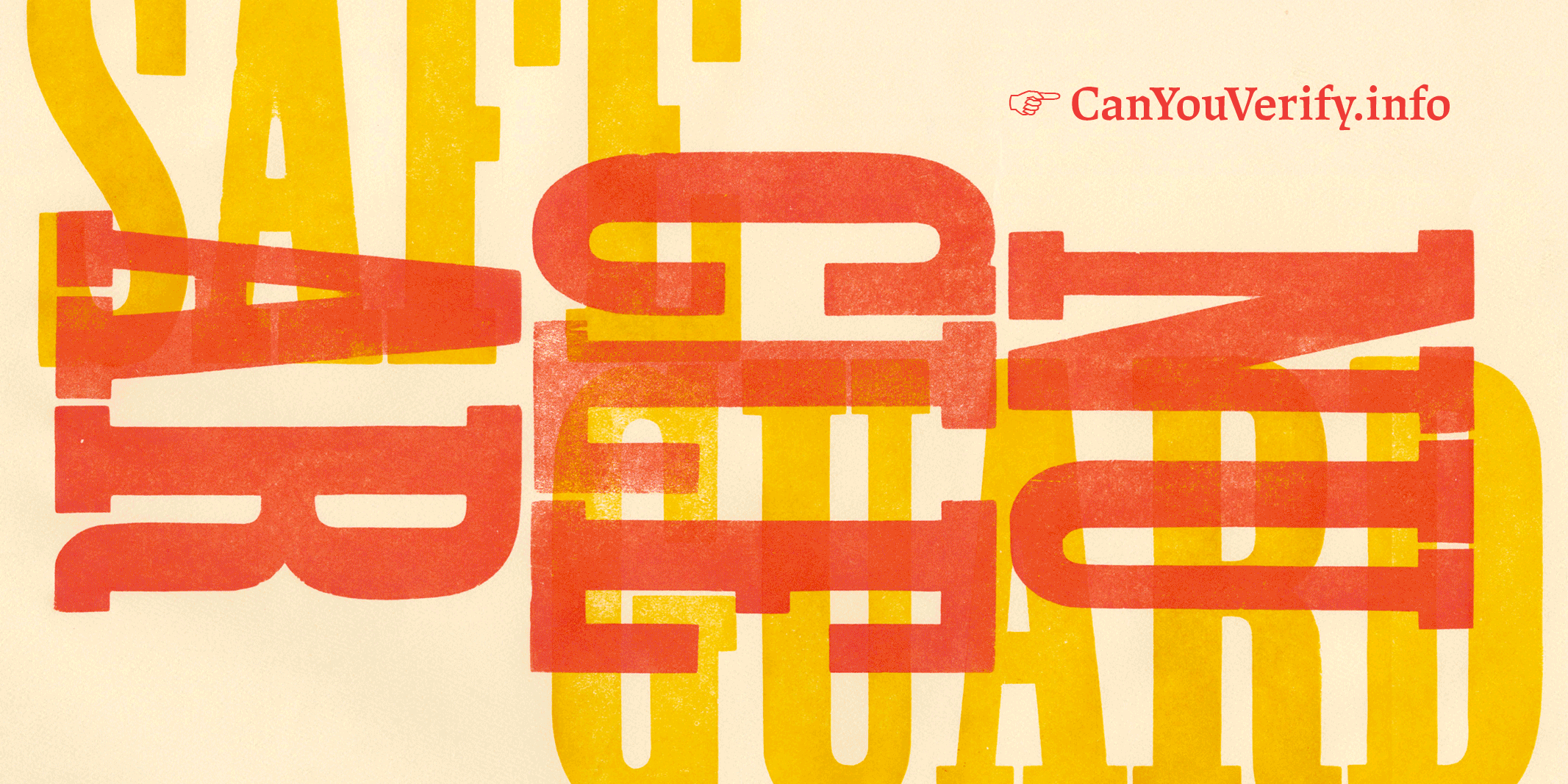 The inaugural N Square cohort culminated in the 2018 N Square Innovation Summit at RISD, where this project and others were displayed at Signals from the Future: Creative approaches for addressing nuclear risk. The exhibition is a showcase of investigations by both students and professionals addressing themes around nuclear nonproliferation — and a call to action for more transdisciplinary creativity in the field.